SMS Desk - Re-opening your service (Holiday Parks)
Re-opening your SMS Desk service for the new season.
This guide will demonstrate the steps you will need to take to reopen the SMS Desk service after the winter break.
Set up your Working Hours
Firstly Log into your Active Inbound account and select Mobile Marketing.
You will need your Client ID, Username and Password. If you have a problem logging in then please email support@teleproject-uk.com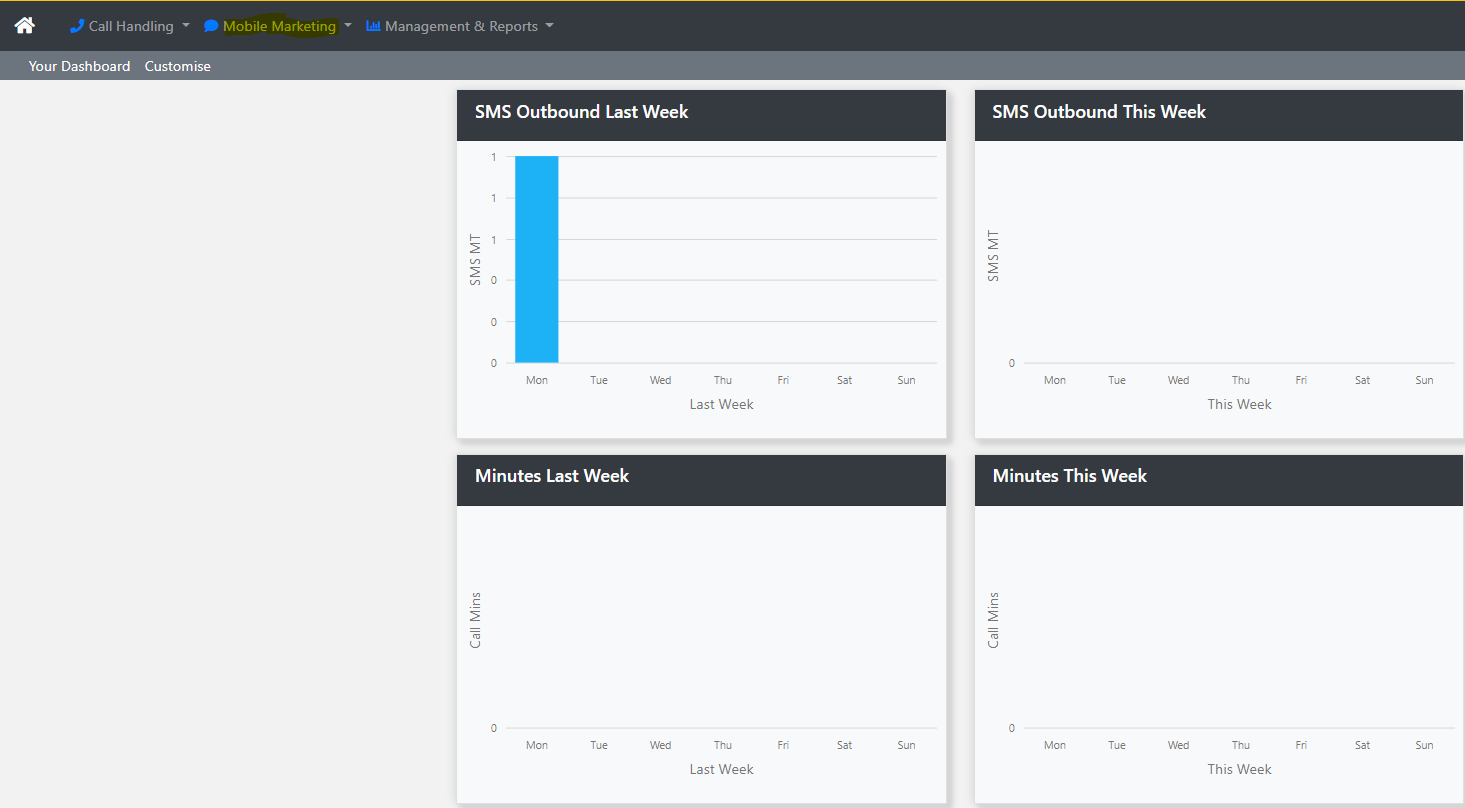 Select , then SMS Desk, then select Working Hours

Select Service Number from the drop down.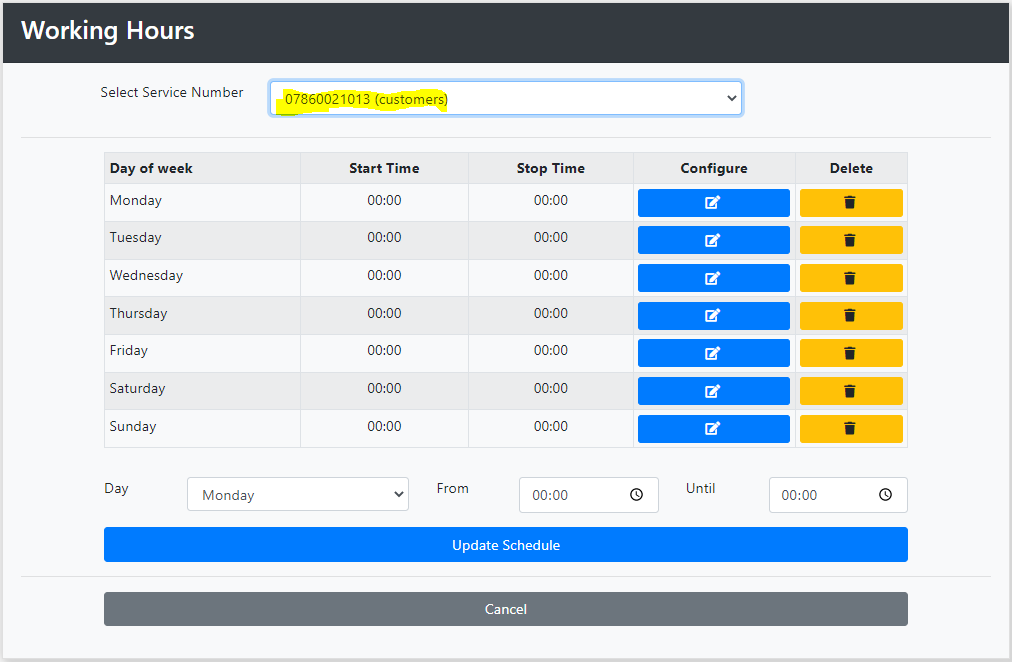 Then click configure next to the day you wish to change and enter your opening hours.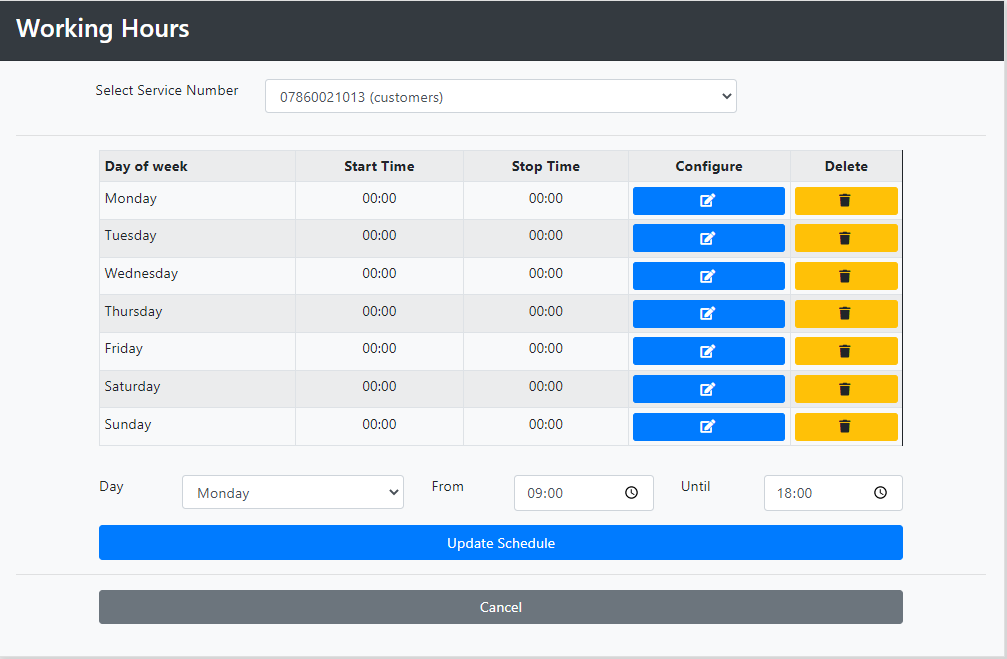 Then repeat the process for each day you wish to change.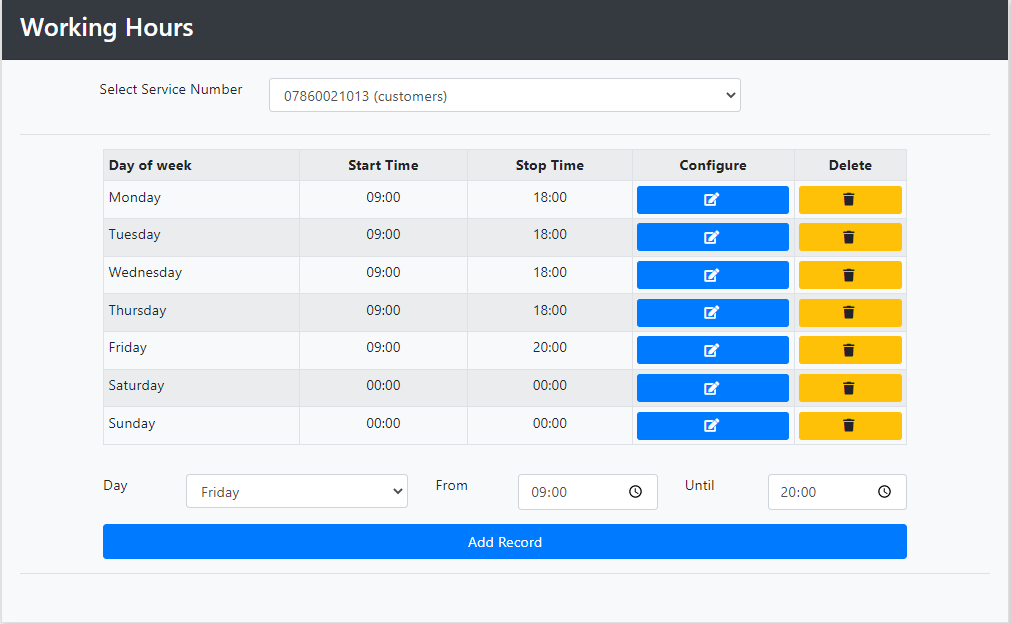 This example is set to be be open Monday to Thursday 9am to 6pm; and Friday 9am to 8pm.
If you have more than one Service Number (Mobile Text In Number) allocated you will need to set the working hours for each number separately, and each number can have different time schedules.
Setup Automatic Replies
Select System Setup from the SMS Desk Menu

Firstly we will setup the Welcome Message, which is an automated reply message sent to a users the first time that they text in to your SMS Desk service only.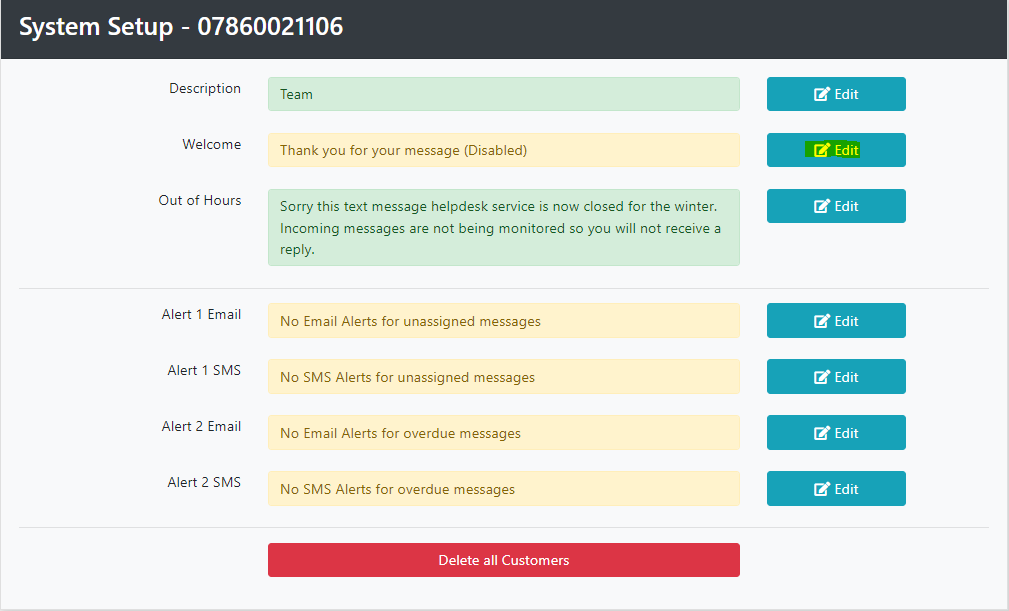 Next to Welcome click Edit.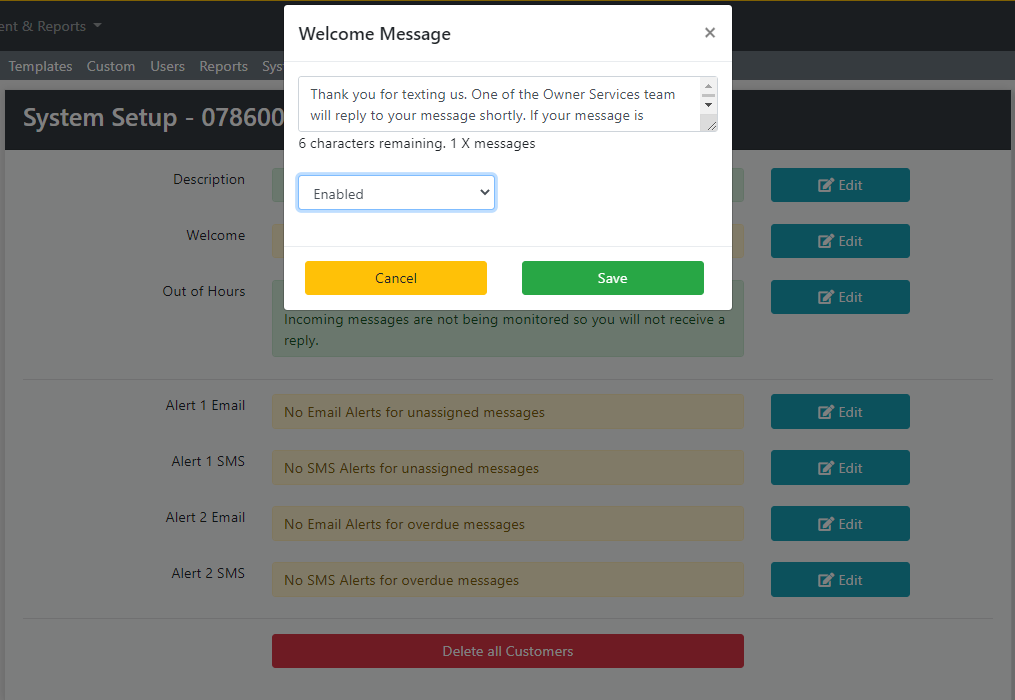 Enter your Message in the box and from the drop down below click enabled. Then click the Green Save Button.
As example of the type of message to send is:
"Thank you for your message. Please save this number in your phone. A member of our Guest Experience Team will contact you shortly".
As previously mentioned the Welcome Message is only sent out when a customer is sending into the service for the very first time, and therefore any further messages from that number must be replied to by a member of staff monitoring the service that day.
We will now configure the Out of Hours message.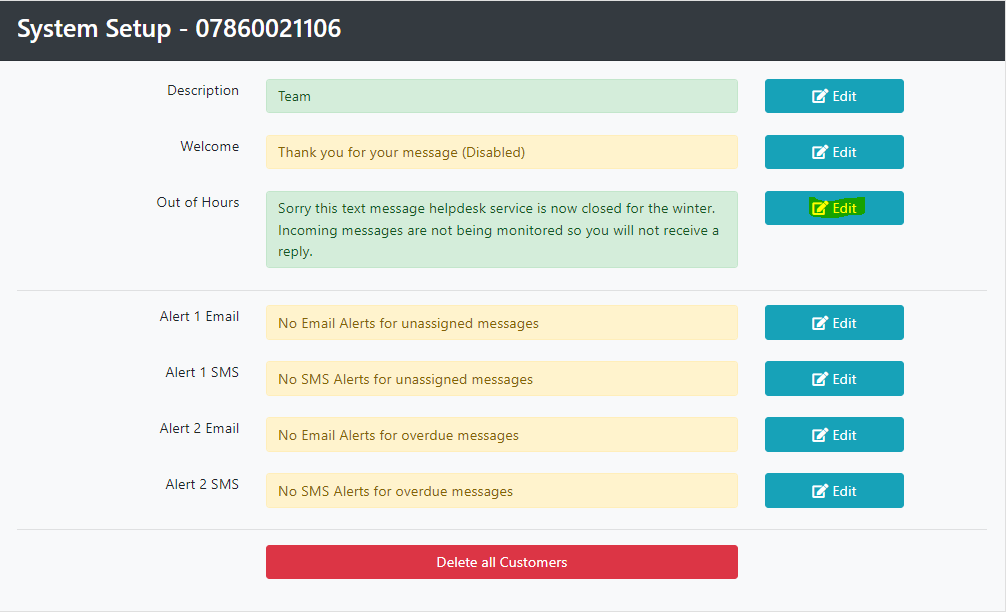 Click Edit next to Out of Hours.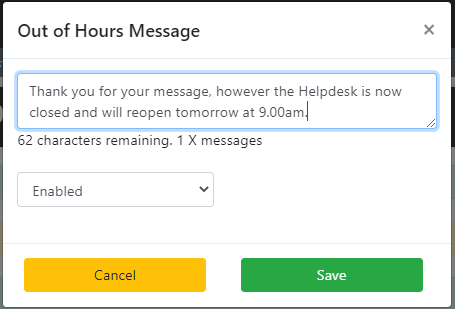 Enter your message in the box and select Enabled to activate the message.
Then click Save.
An example of an Out of Hours message is:
"Sorry this text message helpdesk service is now for the day and re-opens at 8am tomorrow"
These messages are the length of a standard message and so need to be 160 characters or less.
See also SMS Desk - System Alerts
---
---