Voice-2-Email
Voice-2-Email is a Data Capture service prompts callers to record a message or enter information such as a message or phone number.
This example will demonstrate how to collect a callers name, address, phone number and a message.
Select RNP: Voice 2 Email from the Call Handling menu.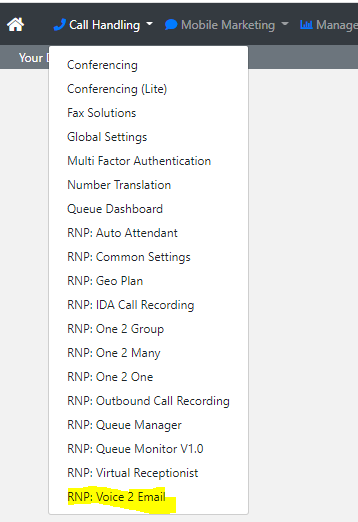 Then select Configure next to the number.

Click Manage next to Prompt 1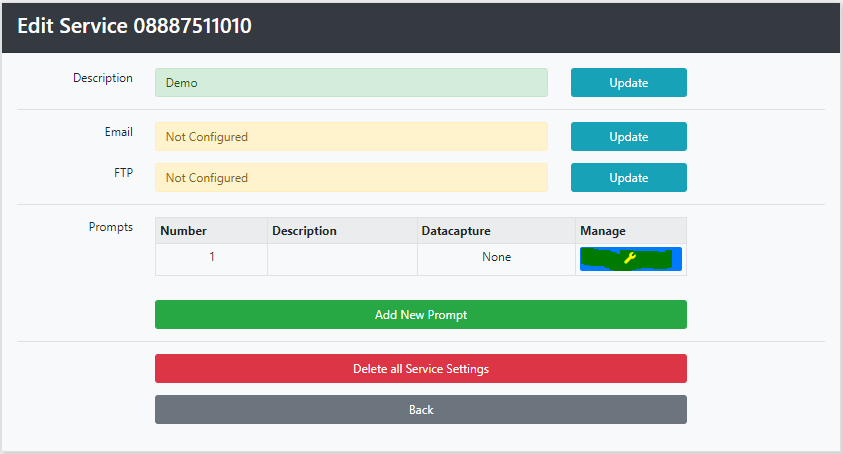 Then click Add New Prompt
Click update next to Audio Prompt. You can choose from User Recorded, Uploaded File or Text to speech.
In Description enter the Name of the prompt - we will call this prompt Introduction.
In Capture Method select None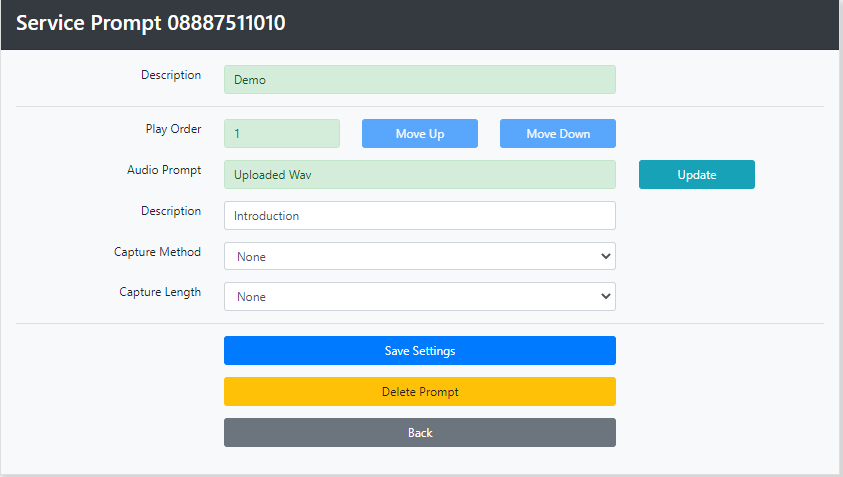 This prompt will play an outgoing message.
Click Save Settings
We will now add a 2nd Prompt.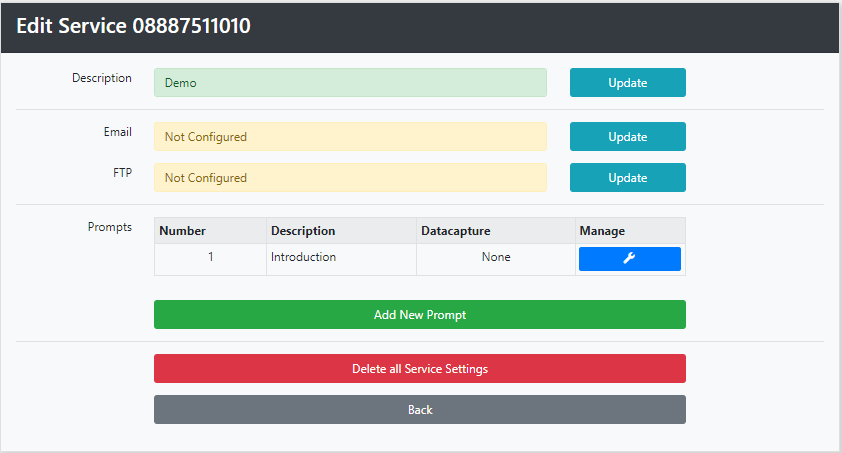 Click Add New Prompt.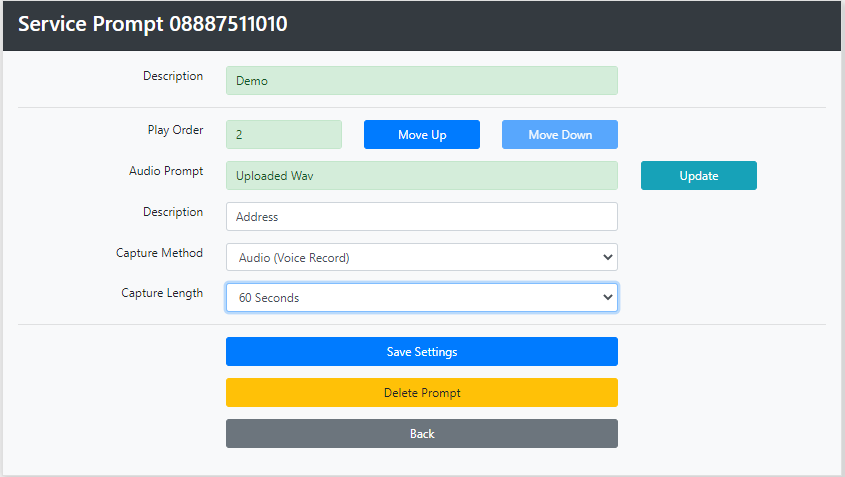 Now upload or record your Audio File as detailed above.
Give the prompt a name - we will call this address.
Set the capture method to Audio (Voice Record)
And finally set the capture length to 60 seconds. (You can increase or decrease this by selecting from the drop down)
Click Save settings and select the Back button.
We will now add a new prompt to capture a contact number.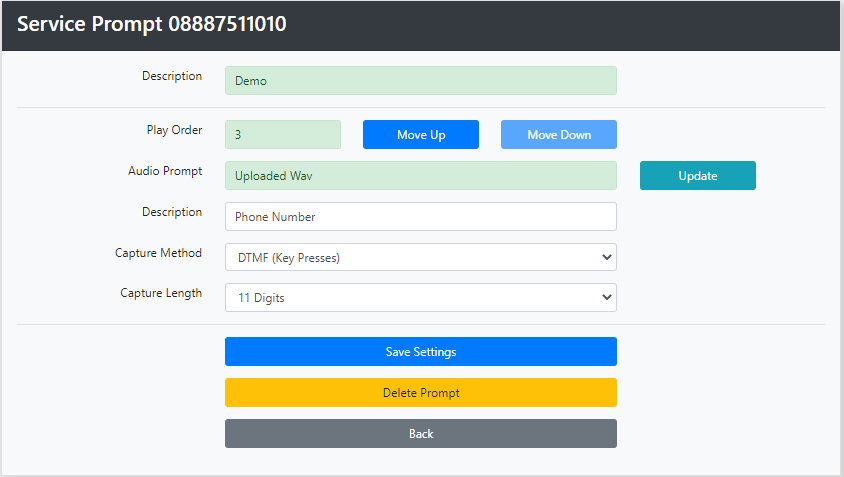 Now load your Audio file and name the prompt - which we will call Phone Number.
Set the Capture Method to DTMF (Key Presses)
Set the Capture Length to 11 digits.
Then click Save and then the Back Button.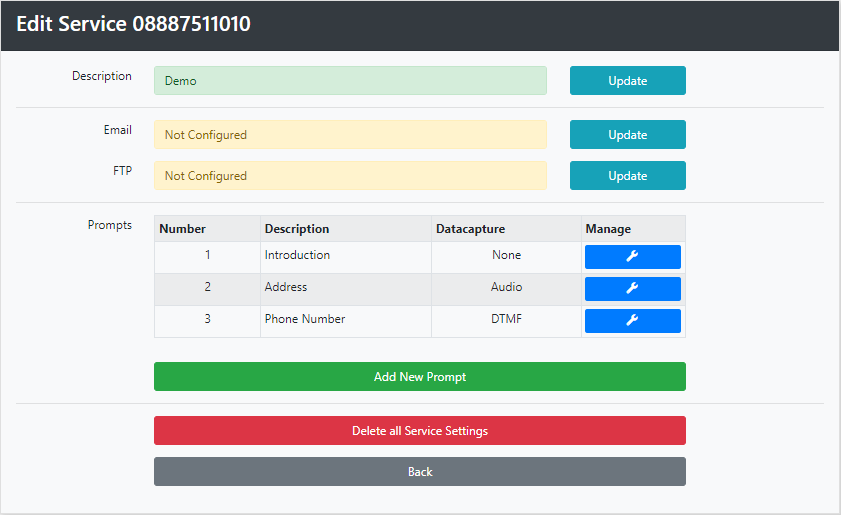 Click update to enter the Email address, (or FTP address) where the Wav File will be sent.
To change the order click manage next to the prompt.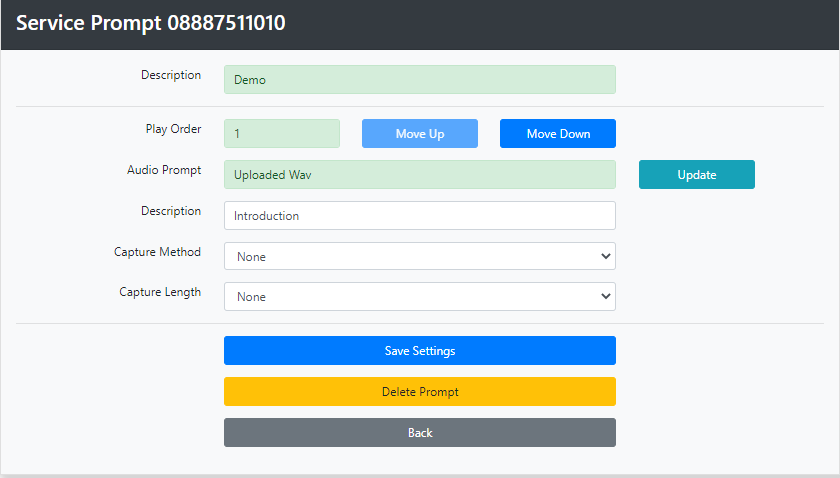 Then select either the Move Up or Move Down button. Click Save
---