Contact Directory
Active iPBX the hosted office phone system from Teleproject UK has the ability to store Group and/or Personal Directories.
Firstly you will need to create and format your Directory.
Create a new Excel workbook. Then label Column A - Name and Column B - Number.
Then enter your Names and Numbers: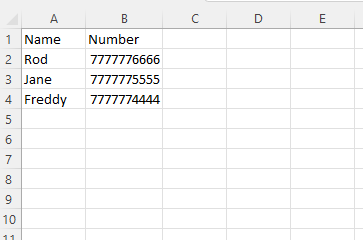 It is important that your data is formatted correctly.
The data in the name column must only contain characters, numbers and spaces. Other symbols will result in an error.
The maximum field length in the Name column is 15 characters, including spaces and numbers.
The data in the number must not contain any spaces and the leading zero should be omitted.
It is important that your data isn't formatted in any way.
If your Spreadsheet does contain the leading zero in the number column, you will need to format the number column to remove the zeros.
Open the spreadsheet, and select the number column.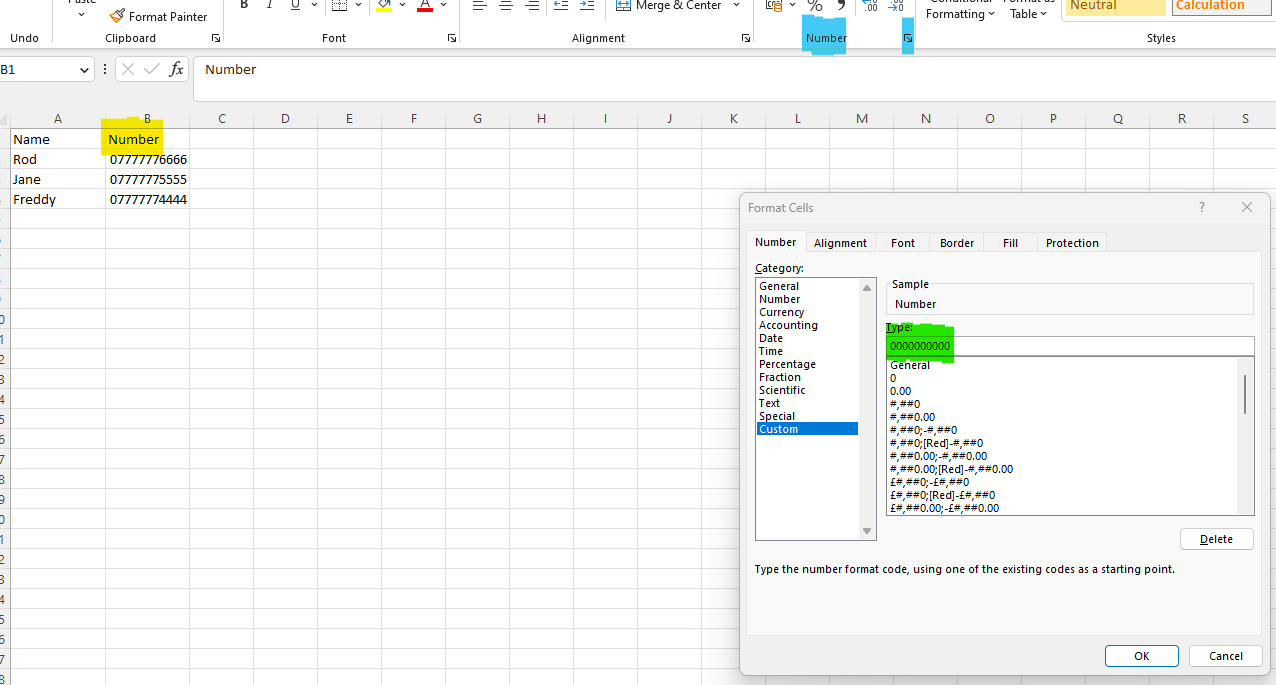 Then click on number as highlighted in blue.
The select Custom and enter 10 zeros (0000000000) in the field highlighted in green.
Click OK.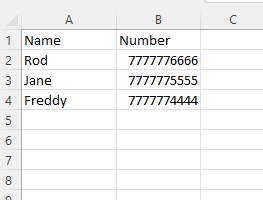 The number column is now correctly formatted.
Now save your spreadsheet in CSV format and save.

Send you CSV file to support@teleproject-uk.com for loading onto the platform.
---
---