Signing Staff In and Out of Queues
If you have Management/Admin Access to your Active iPBX Account you can log your staff In and Out of Call Queues.
This is particularly useful if a staff member doesn't log out before going for a break, or holiday.
Log into the Active iPBX portal: https://bp.activeipbx.com/businessportal/login.jsp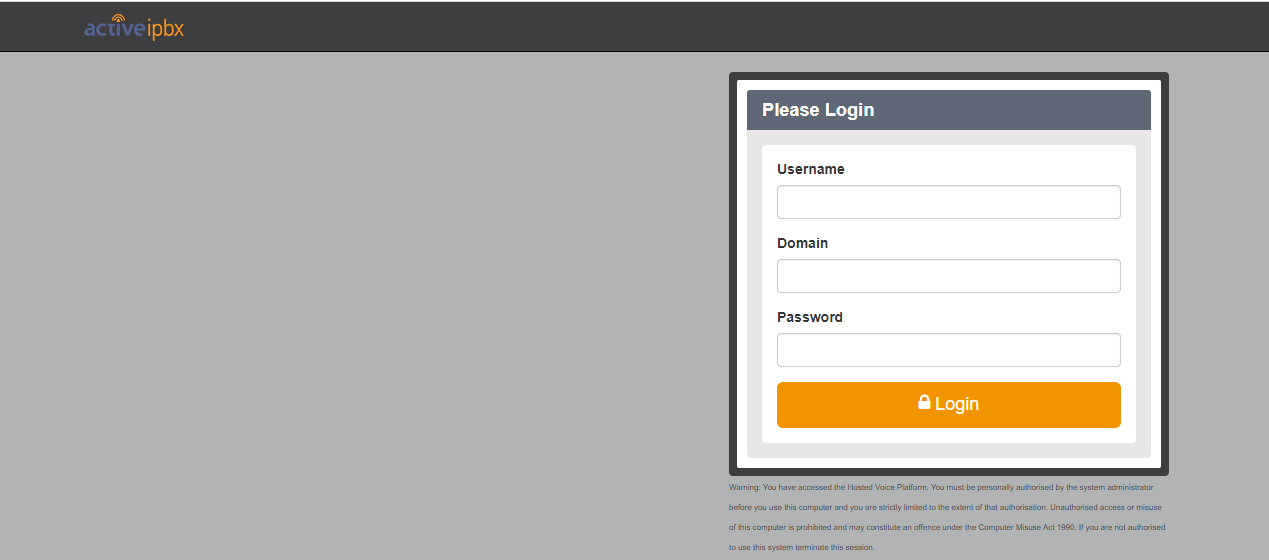 Enter your Username, Domain, and Password and then press Login.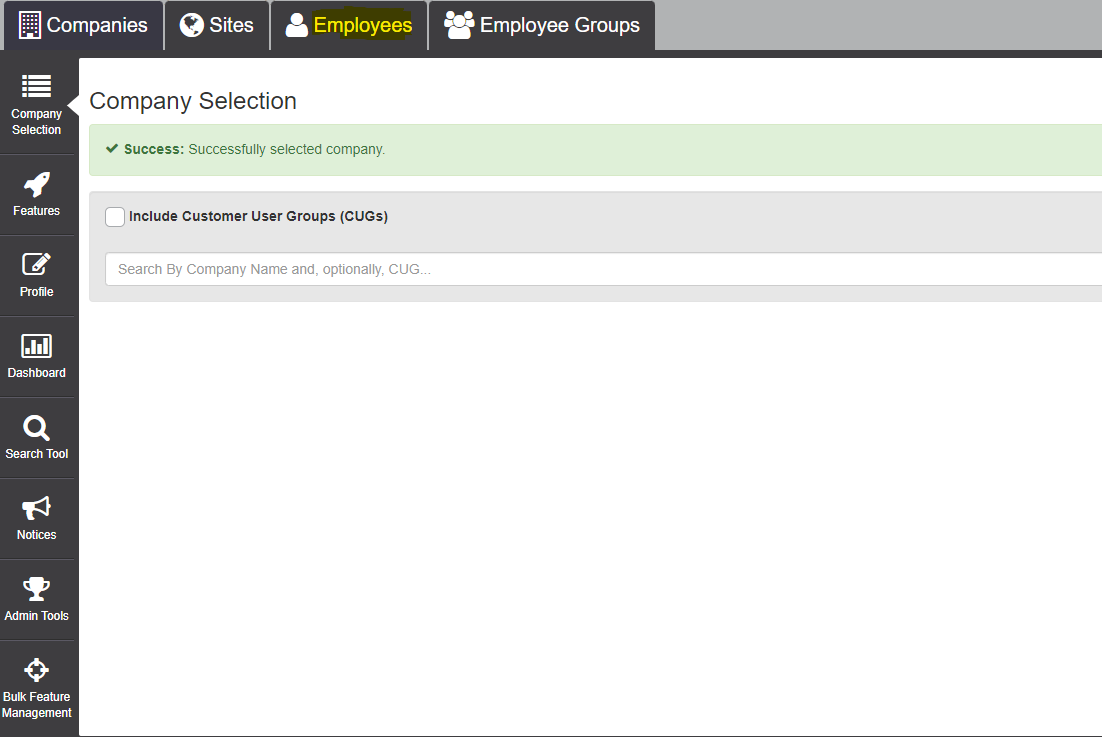 Select Employees.

Enter the employees name in the search box, or press the search Icon to view all employees.

Select the Employee you wish to view, either by selecting the "urn" hyperlink; or by pressing the orange Select button.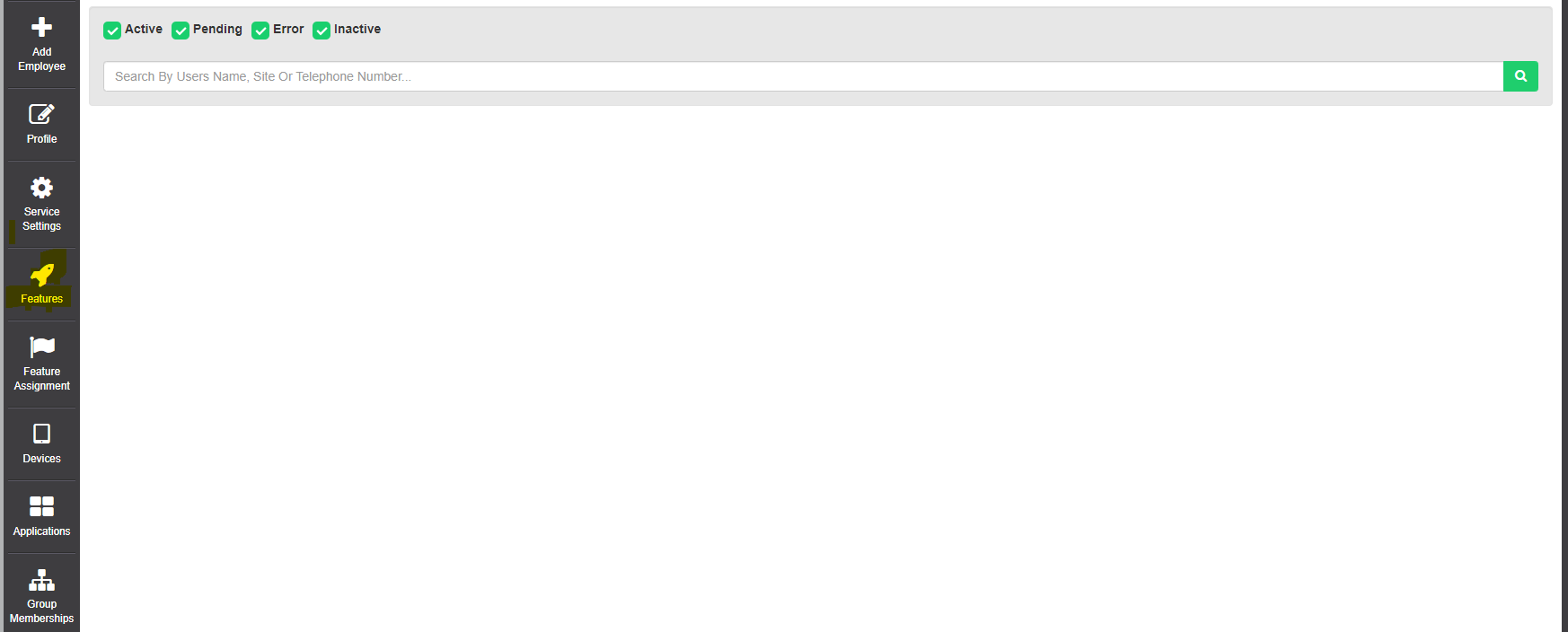 Now select Features on the Left hand menu.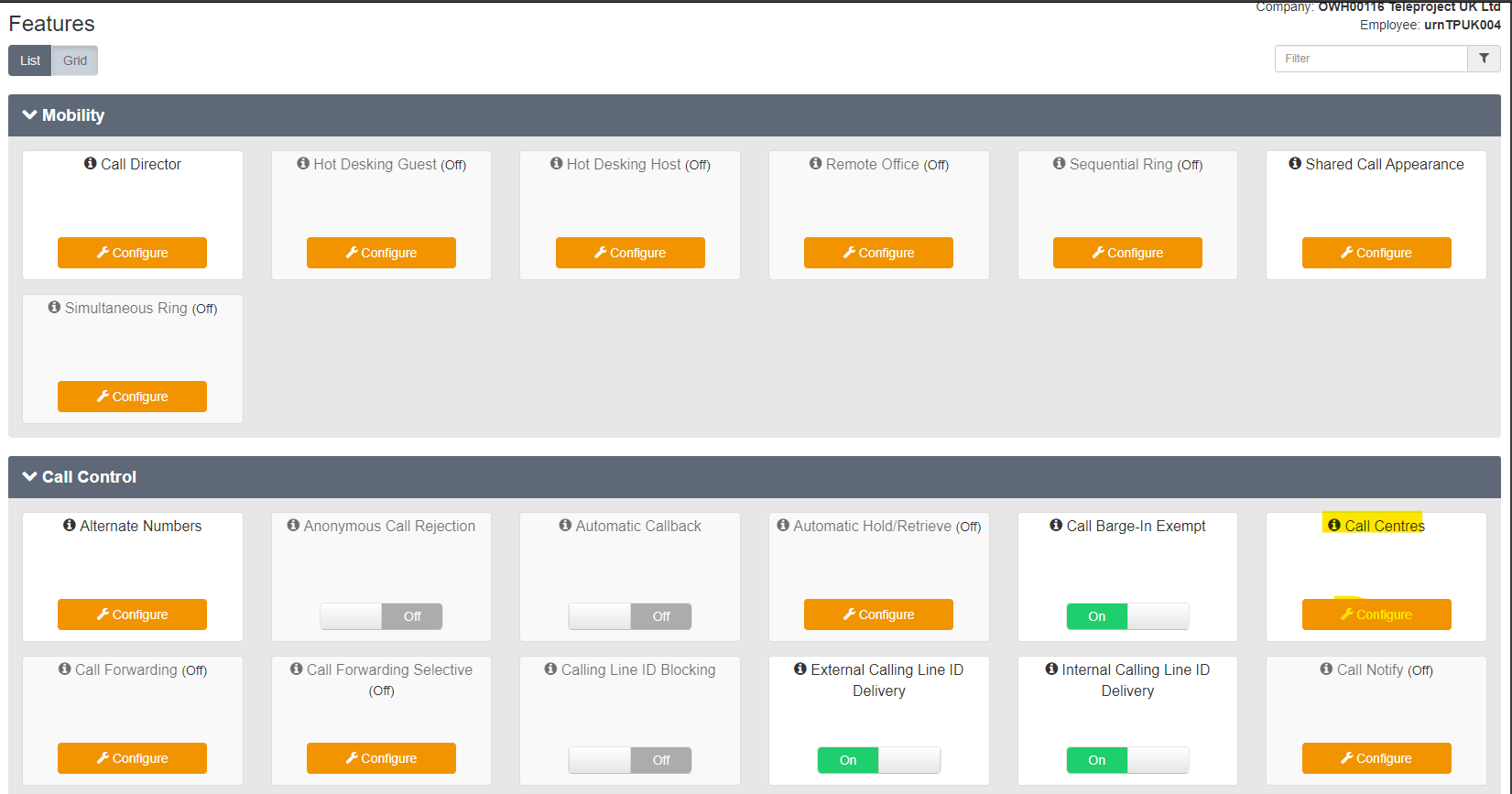 Now select Configure in Call Centres.

You can now view the ACD state for that particular agent.
Select from the drop down to change the ACD state.
You now have 5 options:
1. Sign In - If the Agent is signed out this Signs them in and makes them available for calls.
2. Sign Out - If the Agent is signed in and Available, this will sign them out of the Queue.
The next three options are best controlled by the Agent using their Handset or Webex App.
3. Available - This makes the Agent Available and operates the same as Sign In
4. Unavailable - This leaves the Agent in the Queue, but unavailable to take calls.
5. Wrap Up - This is useful if the Agent needs to carry out some work following a call.
When you have made your Selection Press the Green Save button.
If you need to change the status of other Agents repeat the process.
See also:
Webex - Sign out of Desktop App
---
---