Virtual Receptionist - Configure Special Dates
This will demonstrate how to set up special dates on your IVR.
Special Dates overide your normal Time Schedule for and can be pre-programmed in advance.
Under Call Handling select RNP: Virtual Receptionist.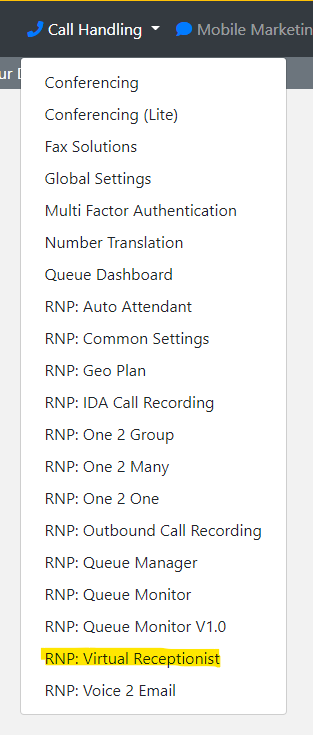 Then select configure next to your IVR main number. 

Note your IVR is normally built on a 0888 number. Other numbers that appear here are usually copies of the 0888 number.
Select Update next to Special Dates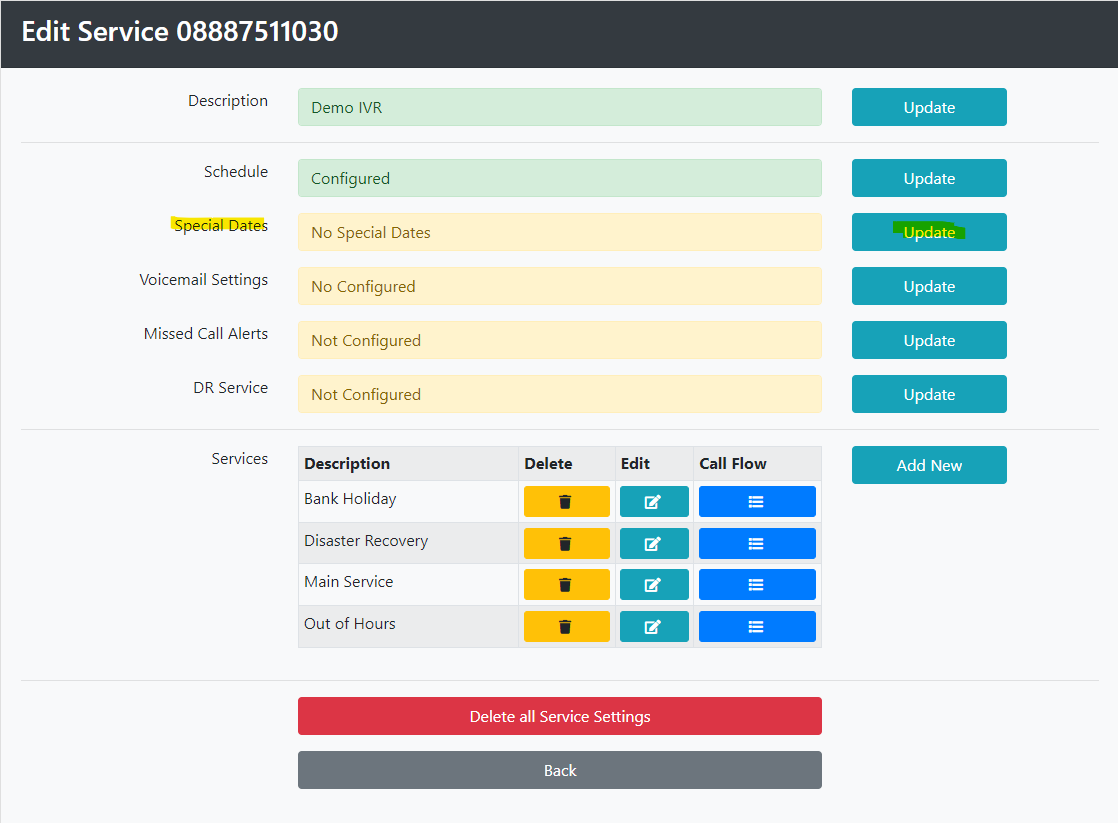 Now enter the date in dd/mm/yyyy format for the day you are closed, or if it is a Bank Holiday you can choose this from the Select Bank Holiday drop down.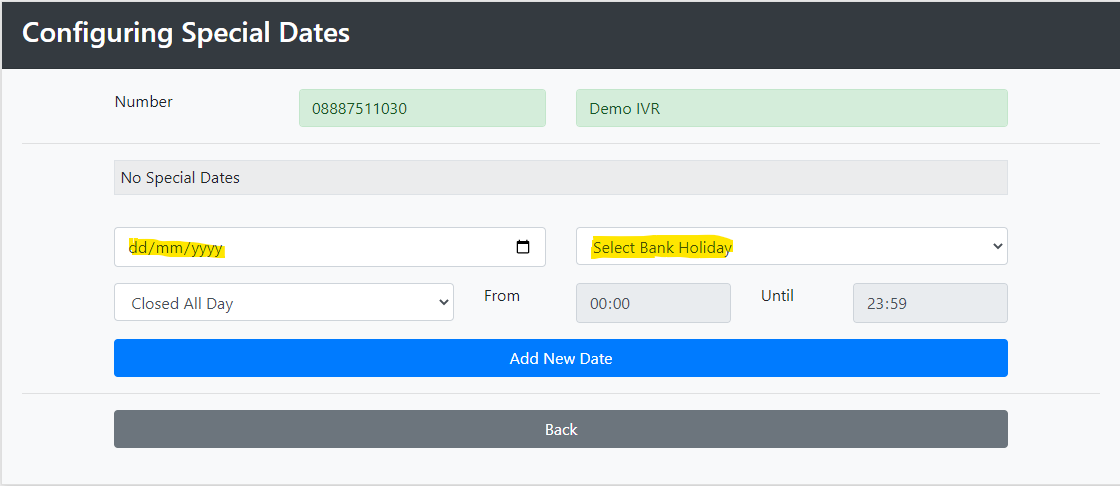 In this example we will set the bank holiday service for the 29th August. In the drop down you can select which service you wish to operate on that day. This could be your standard out of hours service or another service. If you need a new service for your Holidays please contact your Account Manager.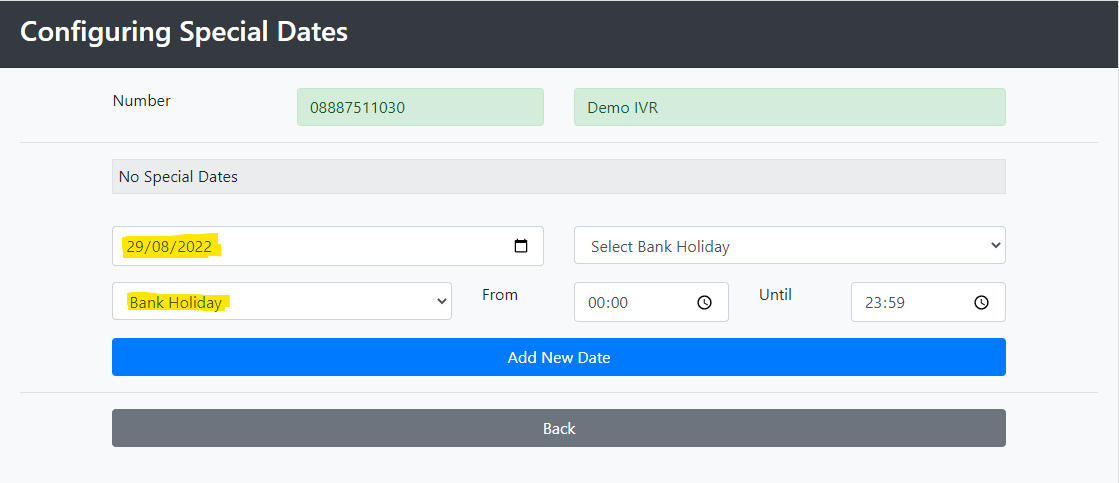 Click Add New Date to save your changes, then click Back.
To view your special dates click update next to special dates.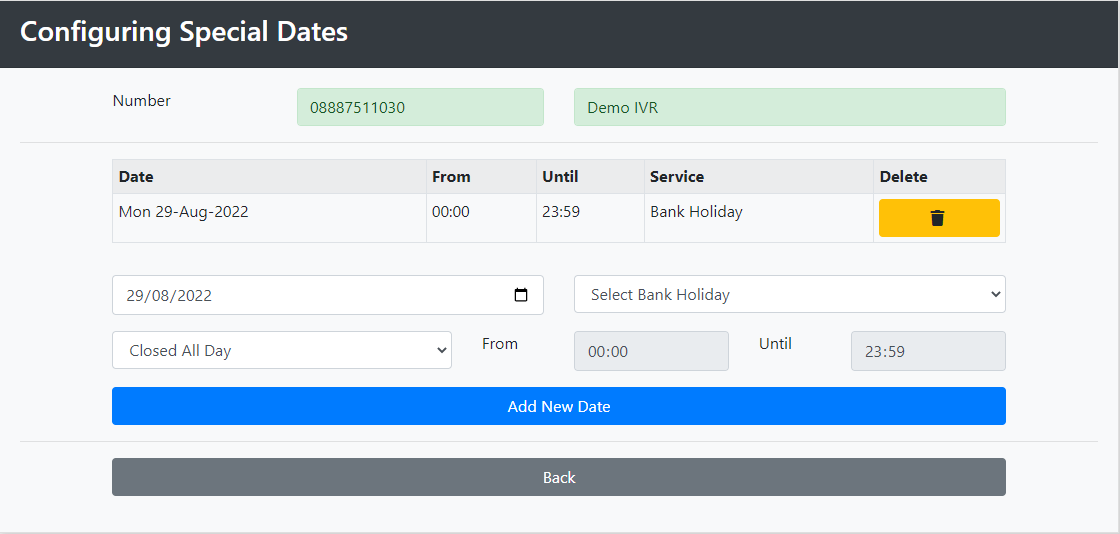 You can flexiblily programme for different services to operate at different times of the day.
For example your normal hours are 09:00 to 17:00; however on the 30th August you wish to close at 15:00.
You will then need to programme your Out of Hours service from midnight to 08:59, your normal service between 09:00 and 15:00 and then your out of hours service between 15:01 and midnight as per this example.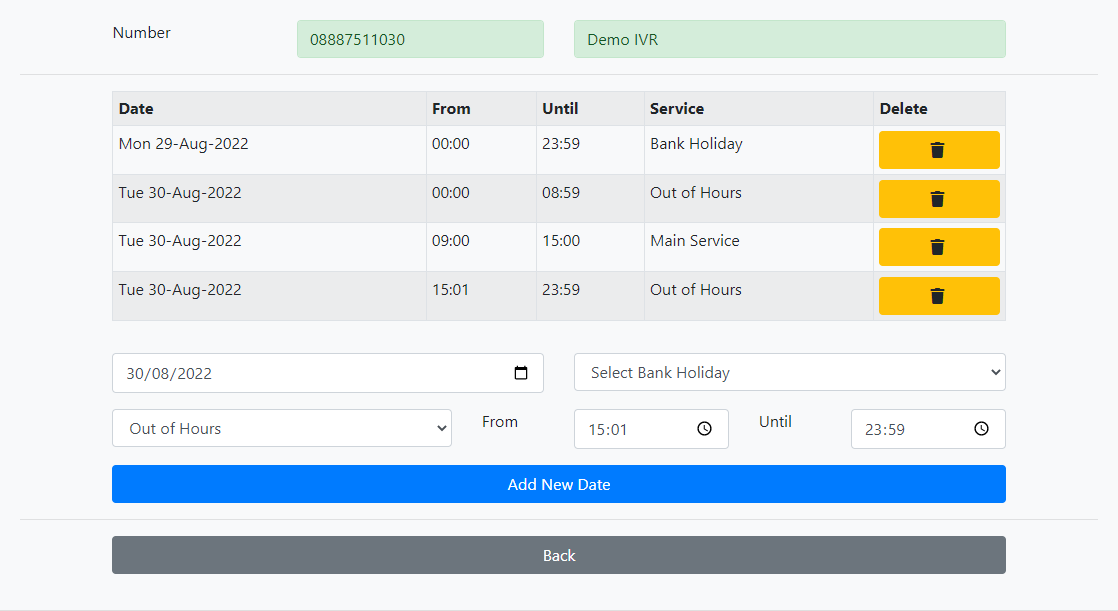 ---
---