Webex: The Difference between Spaces and Teams
Webex Teams and Spaces integrate messaging, attachments, participant management, video calls and white-boarding in one application.
Spaces
Spaces are digital workspaces/virtual rooms which enable people to create, share and collaborate.
A Space is a group of people who have been invited to work together. Spaces typically have names that describe what they're for or are named after the people in them if they are a One to One conversation. A Space can either be standalone or with a Team. They can grow or shrink as needed.
You can create multiple spaces and you can also include people from outside your organisation.
Teams
A Team is a group of people who are connecting for a longer-term community, larger project or business goal.
Each Team has a Space called "General" that everyone belongs to. You can add any number of additional spaces to the Team to divide up projects within the Team.
Create a Space
In Webex go to Messaging then click the "+" symbol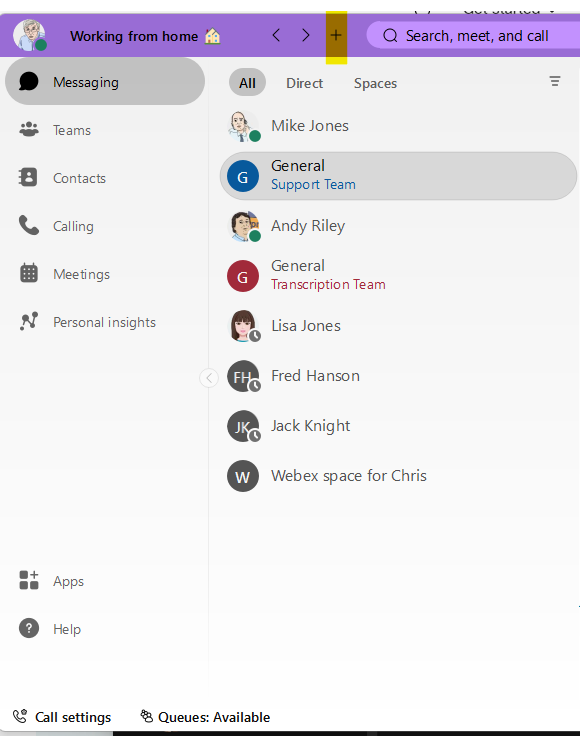 Select Create a Space from the drop down.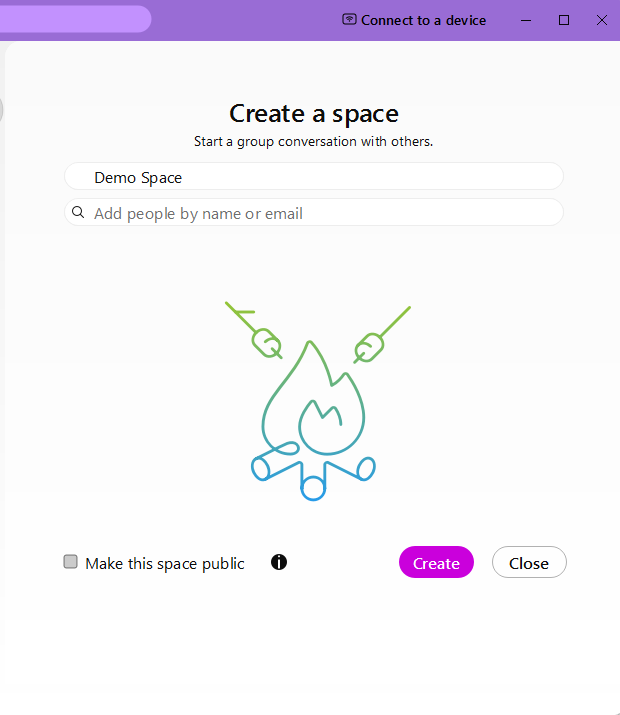 Name the Space and click Create.
We will now add people to the Space.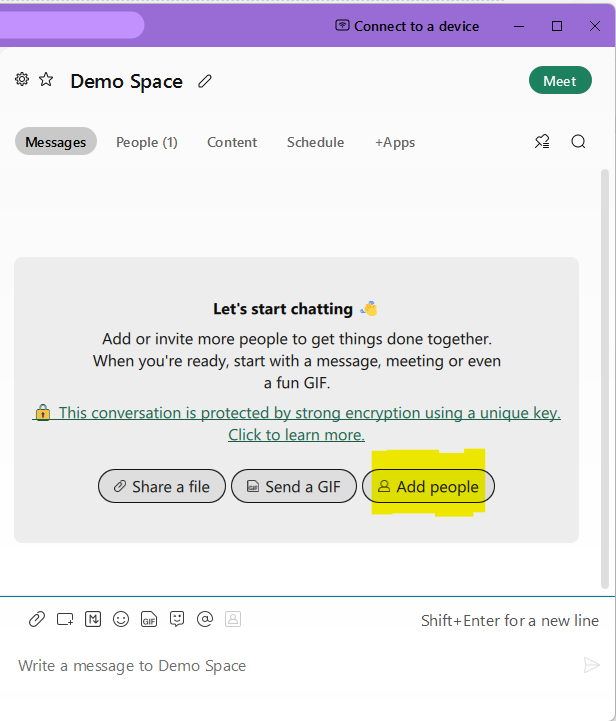 Click Add people.
If the person you wish to add is in your organisation enter their name in the box and press Add.
If you wish to add a person outside your organisation enter their email address.
You can now message or conference everyone in your space.
Create a Team
Click on Teams.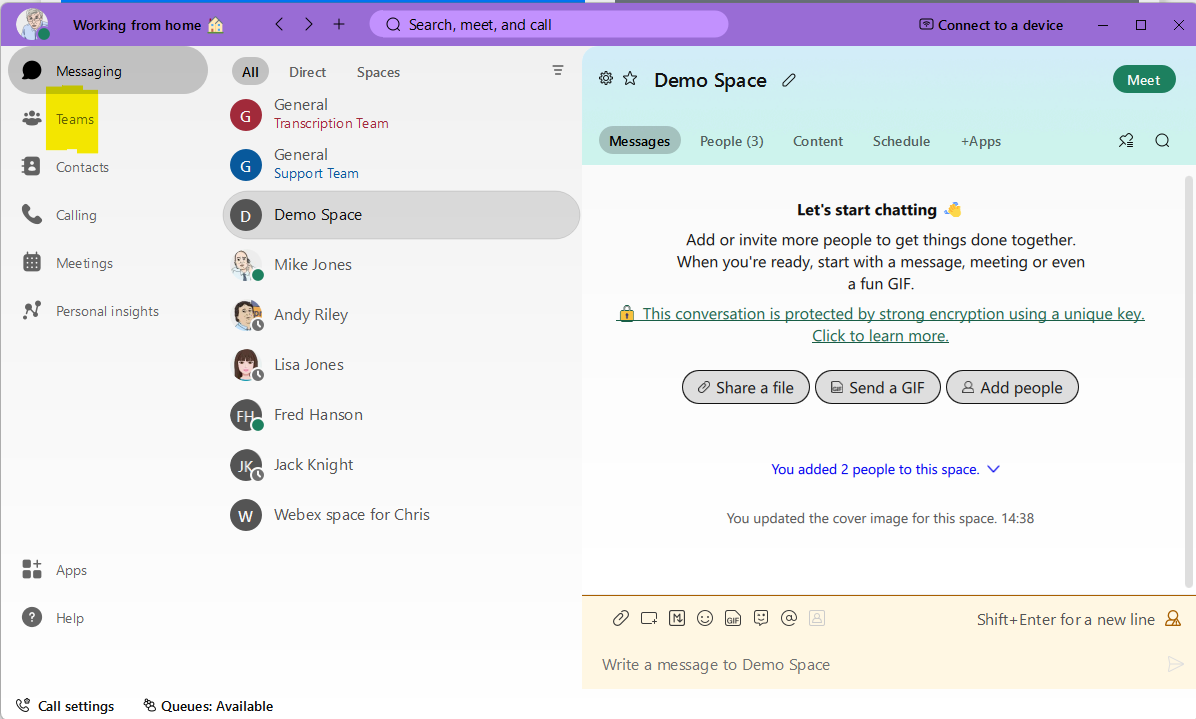 Now select Create a Team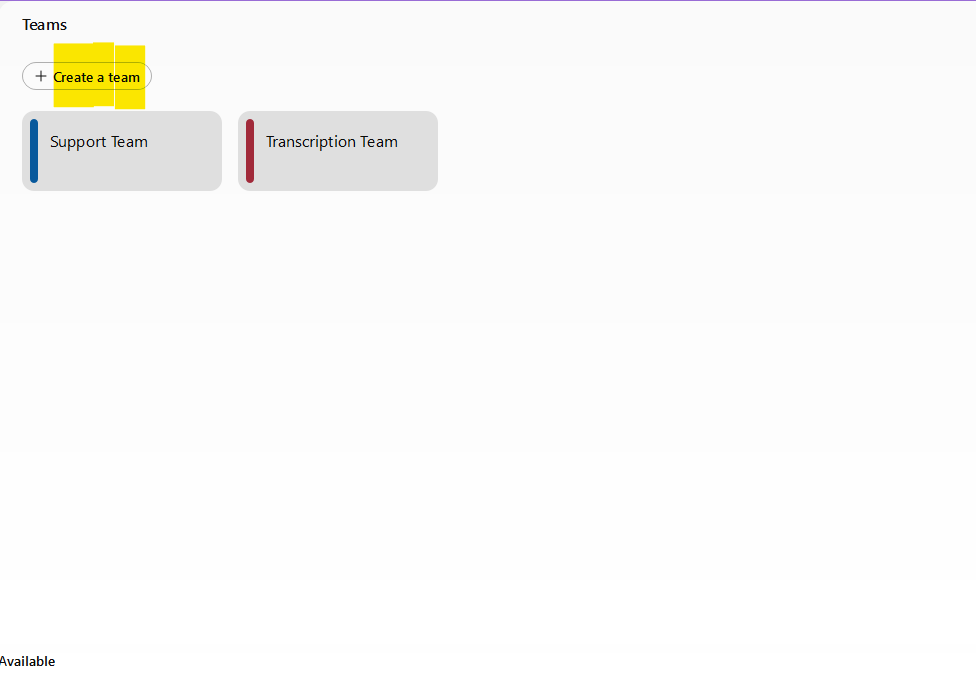 Give the team a name and select Create.
You can now add people to the team.
Move a Space into a Team
Open the Space you wish to move and then select Space Information.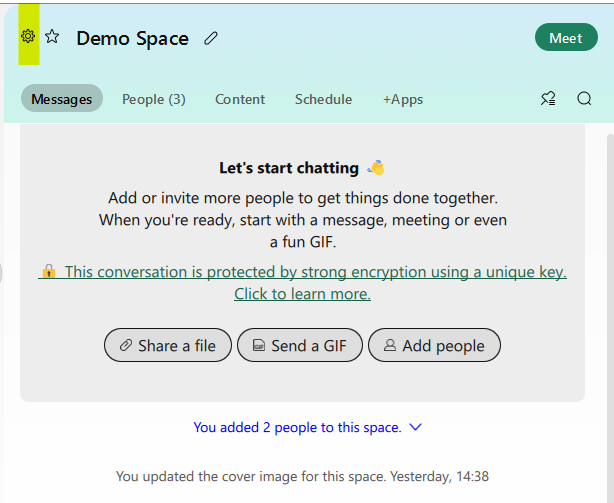 From the drop down select Add this space to a team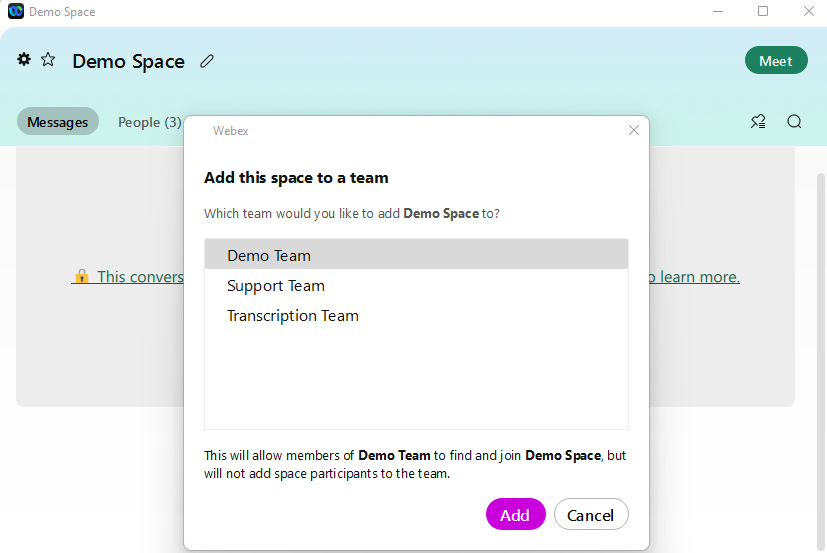 Then select the team you would like to add. We will select the Demo Team we created above. Press Add.
The space has now been added to the team. You can add multiple spaces into the team.
---
---