Create New Users
You can create multiple users for your Active Inbound Account giving each user different access as required.
Login to your Active Inbound Account and Select Management and Reports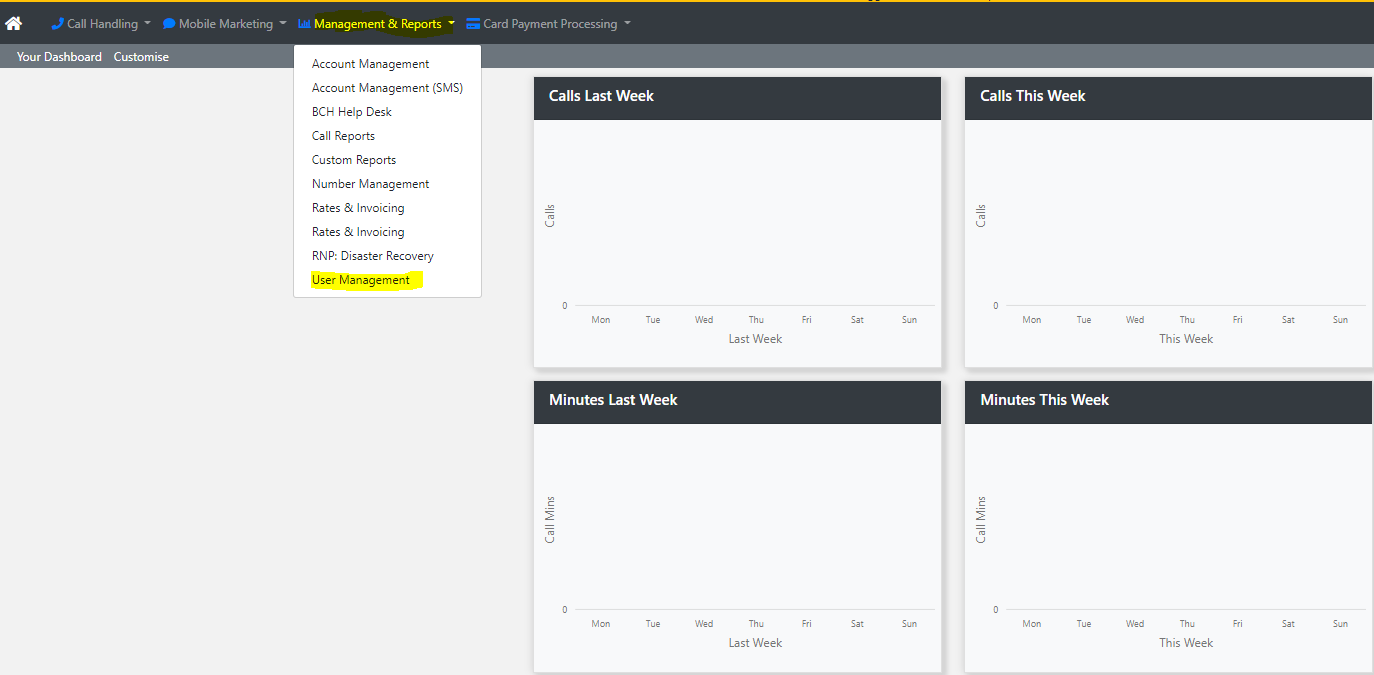 Then Select User Management

Then Select Add New

Enter your User Name and then enter the Password. (You can use the suggested password or enter your own.)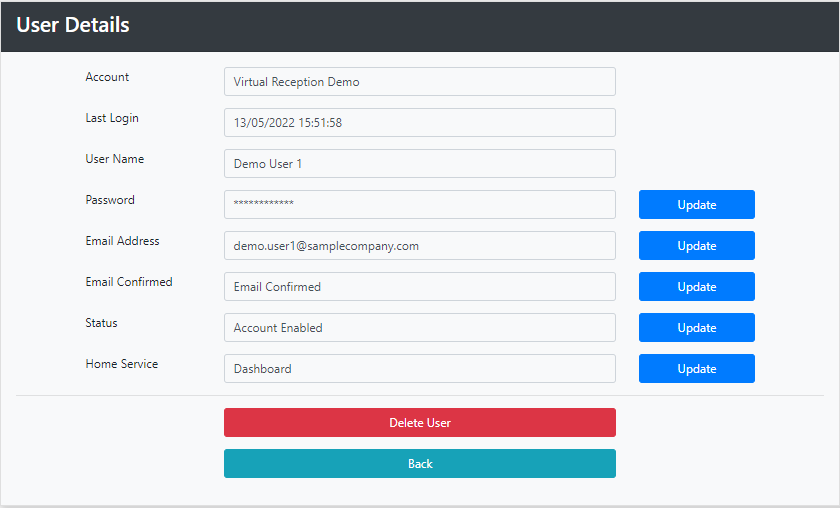 Click Update next to Email address and enter your email address.
Then click Update next to Email Confirmed to confirm your email address.
Then click Back.

The next stage is click on Access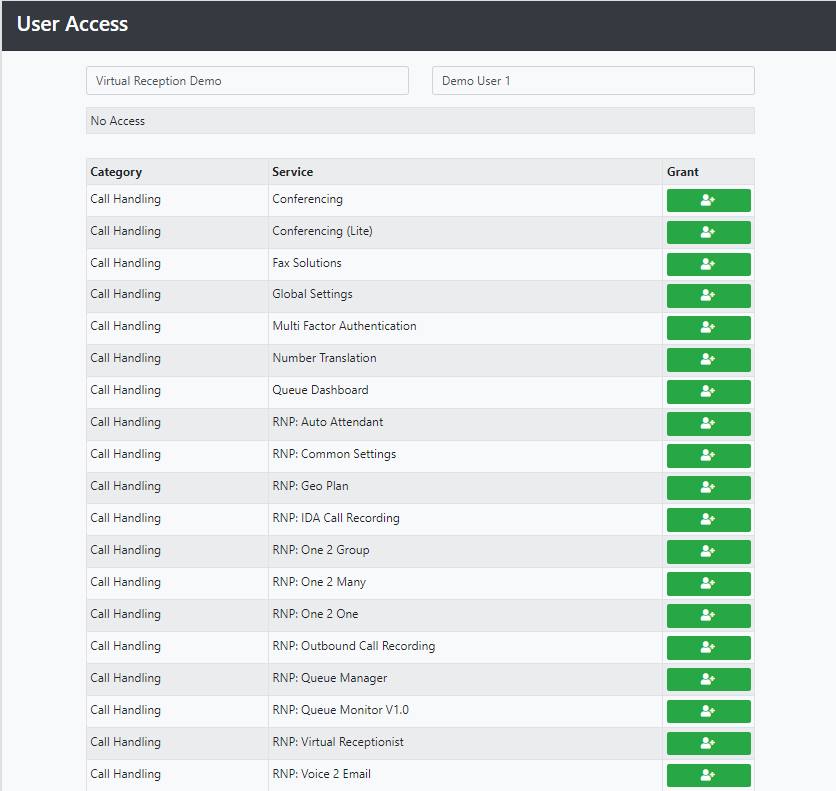 Click Grant next to the service you wish to add.
Repeat this process for each user that you wish to add.
You can give each user different access for example:
User 1 - Access to all services
User 2 - Access to Call Reports only
User 3 - Access to One-2-Many only.
See also:
---
---