One-2-Many - 4. Special Dates
With One-2-Many it is possible to create schedules for special dates such as Bank Holidays. These schedules will override your normal working hours operation.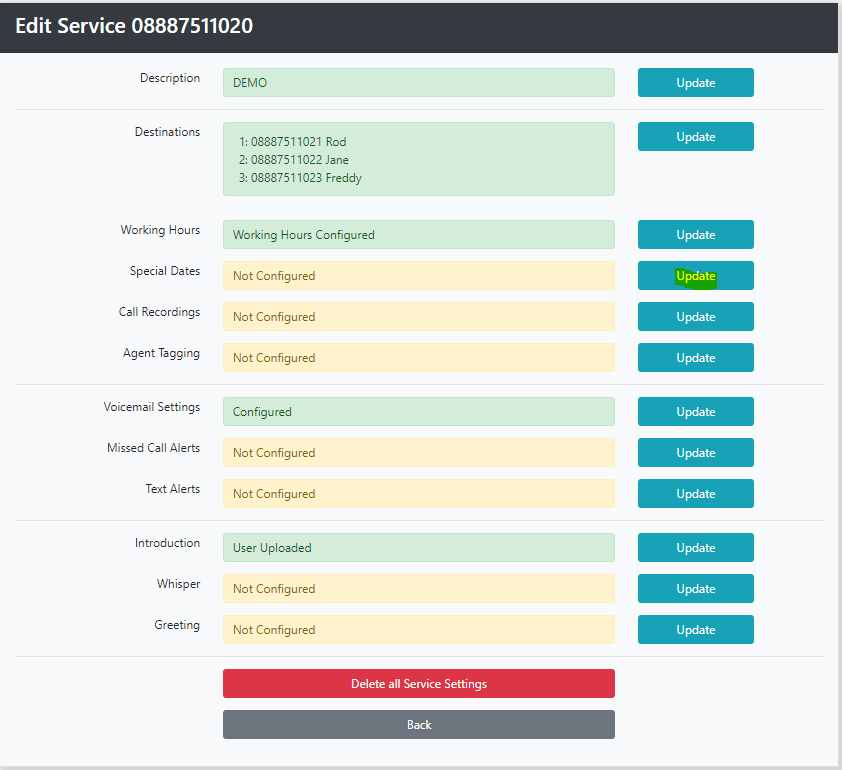 Select Update next to Special Dates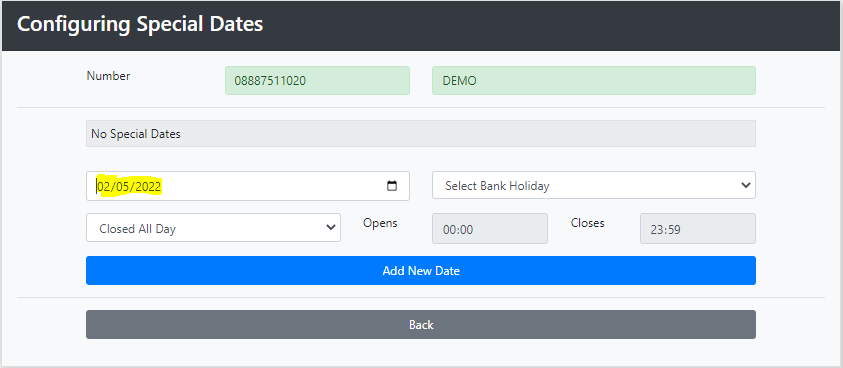 You can now either manually enter the date; or select the Bank Holiday using the drop down.
You can then set the service to be closed all day or a Partial Opening. If you select Partial enter the Opening hours.
Repeat this process for each of the Bank Holidays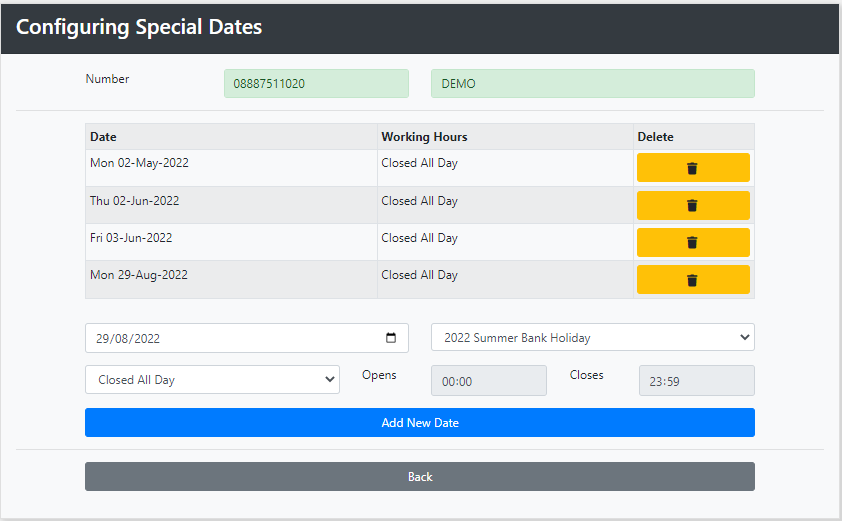 Your standard out of hours voicemail will play when you are closed.
See Also Call Reports
---
---