Number Translation Service (NTS) - 1. Basic Setup
NTS Basic Setup
Number Translation is a new service which not only combines the functionality of One-2-One, One-2-Many and One-2-Group; but also provides variety of other routing features.
First Select Number Translation from the Drop-Down list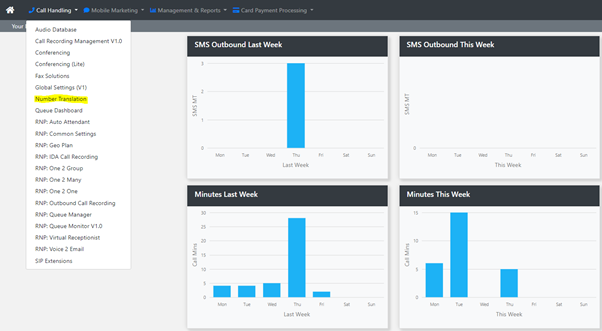 Then in Service Setups Click + Add New

Enter a name for the service.  We will call this service NTS Demo.

Then Click Save.
We will now set the Time Schedule.
Click Update next to working hours, then click Add New.
This service will operate 24/7 Monday to Sunday.

Set Day of Week to Monday to Sunday.
Start time 00:00 and Stop time 23:59. Then click Add New Schedule.
Now to add the destinations.
Click Add New Destination.  Add a name in the Description field, then add the destination number. Click Save.
Add additional destinations as required.
To disable a destination, click on the green enable button.  This will turn red.  Click the button again to enable the destination.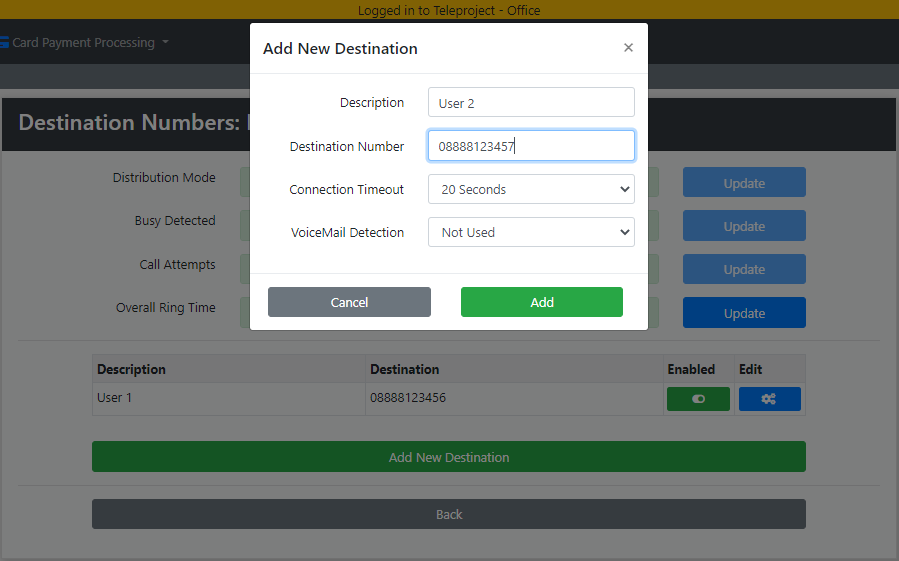 We will now configure the distribution Mode.
Click update next to Distribution mode.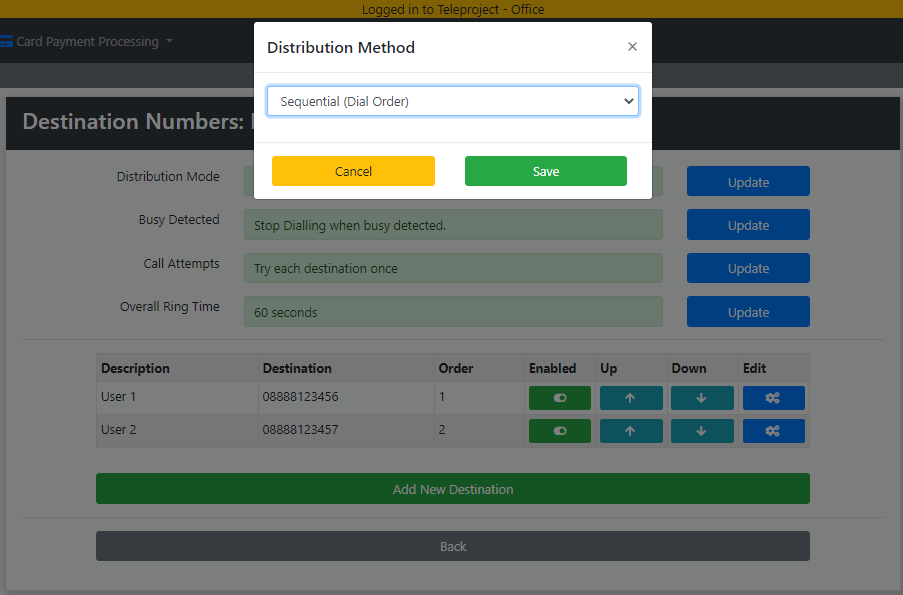 The drop down provides three options:
Sequential (Dial Order) – Each destination will ring in order from top to bottom.
Uniform (Longest Waiting) – This will ring the destination that's waited longest to answer a call.
Concurrent – All destinations ring at the same time.
So that completes the configuration of the service for now.
Additional features will be added in future posts.
Click back to close the Window.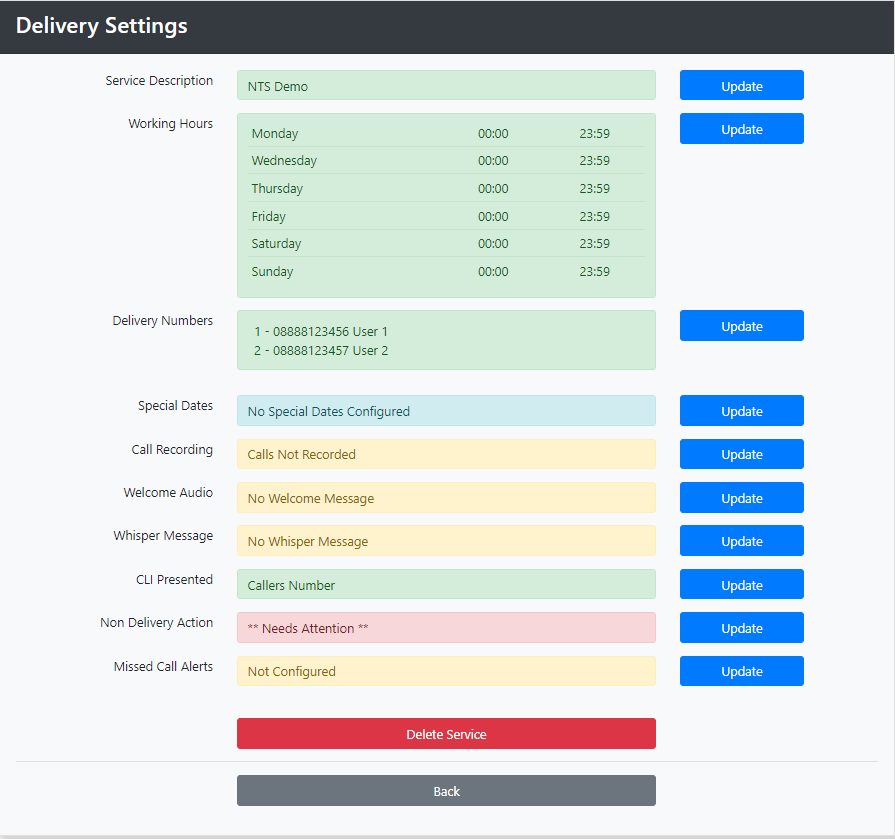 We will now assign numbers to the service.
Click Numbers on the left of the menu.

Then click Configure against the number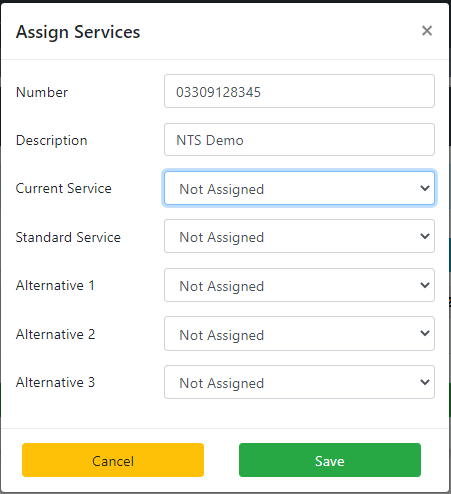 From the drop down next to Current Service, select the service you wish to assign.
We are going to Assign NTS Demo that we built earlier.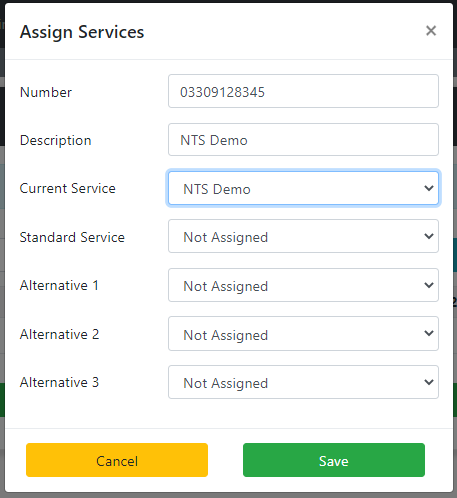 Then click Save.
The service is now configured for basic operation.
---
---